Support for all actors in the supply chain for the benefit of consumers
April 1, 2022
Although the percentage of citizens who pay attention to the level of energy efficiency of home appliances has been increasing in the last year, only half of them (48%) still do so. Guided primarily by the price and brand of devices, citizens in Serbia still do not have sufficient awareness of the long-term benefits of buying and using highly energy efficient appliances.
In order to support them in providing citizens with all the necessary and complete information about the performance and energy characteristics of a home appliance, and help them better understand energy labels, the project "EU for Energy Labelling and Eco-design of Products" organized on March 29 and 30 in Belgrade a two-day course intended for household appliance sellers, manufacturers and importers, as well as representatives of the market inspection, competent ministries and local self-government units. In addition, the training focused on the current legislation in the field of energy labelling and eco-design and the obligations of participants in the supply chain.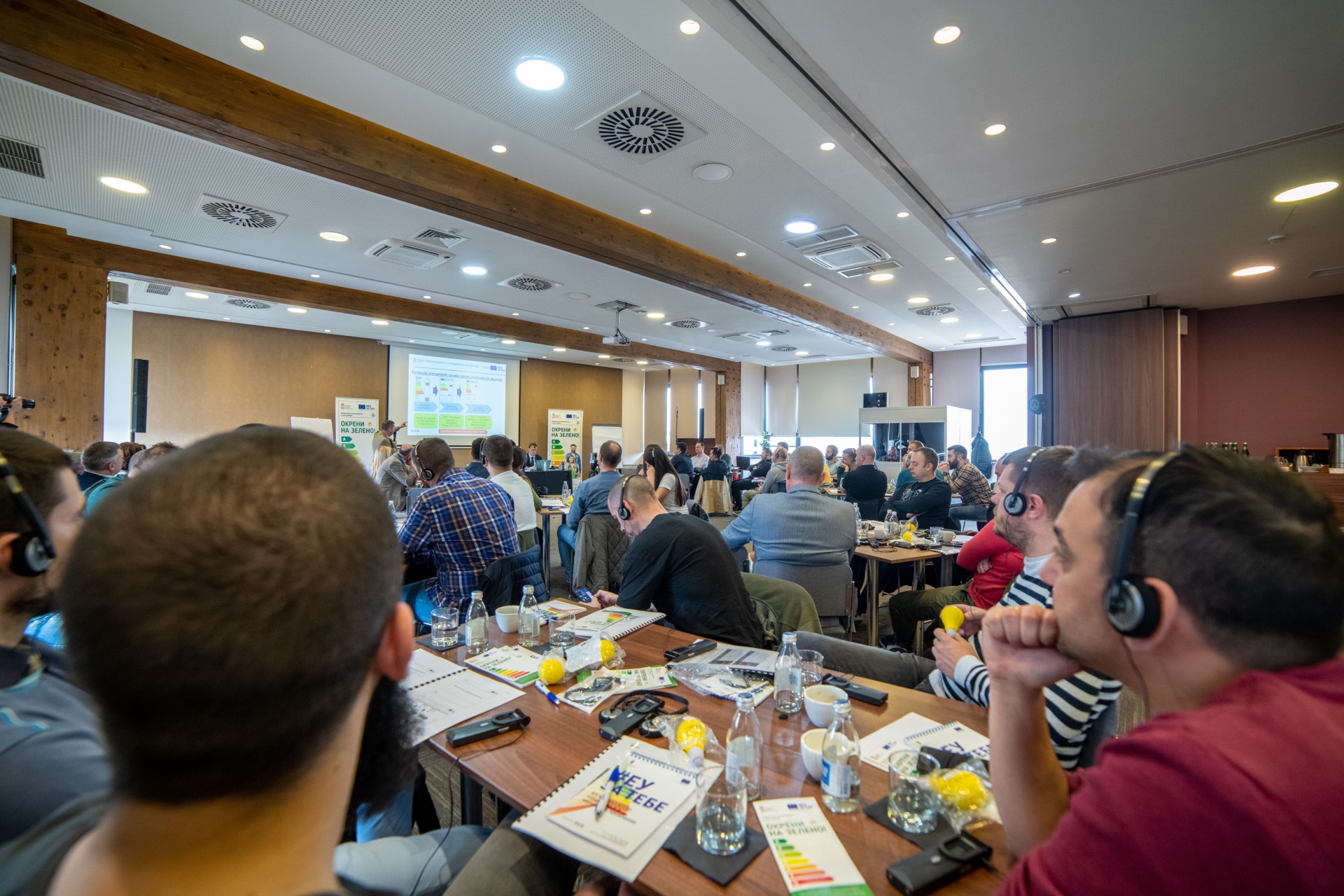 "The product itself creates certain costs during use, uses certain resources and affects the environment, so when buying a home appliance, the price is not the most important," said Vladimir Vukašinović, director of "Kvalitet a.d." from Nis.
The household sector continues to lead in the energy consumption over other sectors, which speaks to the importance of the role and contribution of the individual in the system. "Individuals are the game changers. But we have to inform them, make them aware, and explain why there are strategies, regulations, what is their purpose and why they need to consider the entire life cycle of the household appliance when buying, not only the price", said Bernard Gindroz, Team Leader of the project "EU for Energy Labelling and Eco-design of Products".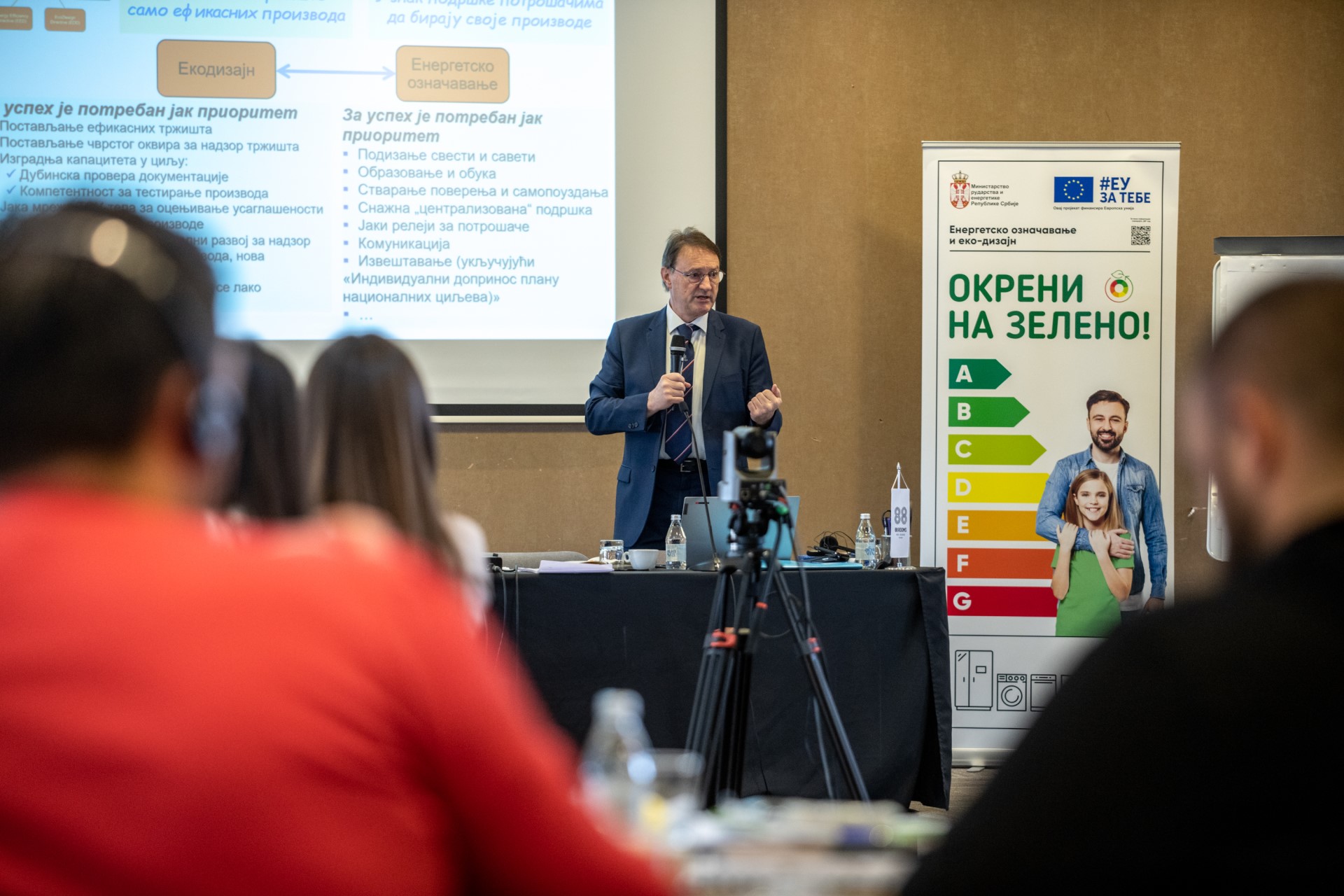 This training is one in a series of activities that the project is implementing as part of a campaign to raise public awareness of the importance and significance of energy labels for home appliances "Turn to green – Okreni na zeleno", so the citizens would be able to make a choice of household appliance based on complete information on the resources needed and costs associated with its use.
The European Union has supported this project with 1.5 million euros which in addition to raising public awareness of the importance of energy labels prepares key actors in the system: conformity assessment bodies and market inspection for the implementation of new regulations on energy labelling and eco-design, which was adopted by the Ministry of Mining and Energy of the Republic of Serbia for more rational use of energy and natural resources, within the EU integration process.